If you want to find out more about Volos' history and worthwhile places to visit you can always count on Volos Taxi drivers. Our drivers have a fountain of knowledge on the city from driving customers around the tourist sites.
We  can tailor a route to the sites you want to visit or you can be guided around Volos and its surrounding areas, it is required at least 1 day notice to Volos Taxi Contact Center for availability and cost.
Volos Taxi may provide upon request:
Bilingual drivers – in English, French, German, Italian or Spanish.
A professional guide with an additional fee.
You'll never be short of places to visit in Volos and its surrounding areas, however we thought we would give you a little hand on some of the must see locations.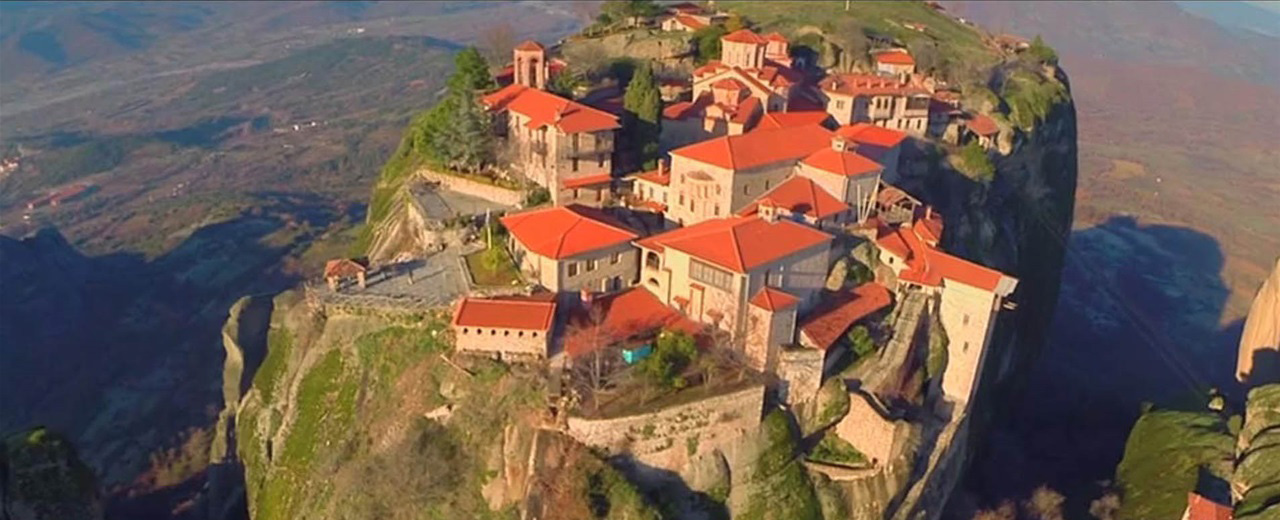 The Meteora is a rock formation in central Greece hosting one of the largest and most precipitously built complexes of Eastern Orthodox monasteries, second in importance only to Mount Athos.
Caves in the vicinity of Meteora were inhabited continuously between 50,000 and 5,000 years ago.
As early as the 11th century, monks occupied the caverns of Meteora. However, monasteries were not built until the 14th century.
At their peak in the 16nth century there were 24 monasteries. They were created to serve monks and nuns following the teachings of the Eastern Orthodox Church. Much of the architecture of these buildings is Athonite in origin. Today there are six still functioning, while the remainder are largely in ruin. Perched onto high cliffs, they are now accessible by staircases and pathways cut into the rock formations. Of the six functioning monasteries, the Holy Monastery of St. Stephen and the Holy Monastery of Roussanou are inhabited by nuns while the remainder are inhabited by monks. The total monastic population of the Meteora monasteries in 2015 was 56, comprising 15 monks in four monasteries and 41 nuns in two monasteries. The monasteries are now tourist attractions.
The six monasteries are built on immense natural pillars and hill-like rounded boulders that dominate the local area. It is located near the town of Kalambaka at the northwestern edge of the Plain of Thessaly near the Pineios river and Pindus Mountains.
Meteora is included on the UNESCO World Heritage List.